Imagine the not-so-distant future where you can get most of the medical treatment from the comfort of your home by having blood-test stations in your house, easy-to-use, and highly efficient healthcare gadgets and by receiving prescription medication via e-mail. While we can only dream about it, there are certain elements of that future that you can make use of it right now. Not many people think of healthcare in terms of gadgets and few people know that such gadgets exist and what they are capable of. This is about to change very soon. Today we already have a number of pain relief gadgets for almost every body part that can increase our quality of life immensely. Let's take a closer look at 5 gadgets that have already benefited thousands of people and are waiting to be discovered by you.
Unfortunately, knee pain has been a constant companion of too many people, but with Heat & Vibration Knee Massager you can finally put an end to this bad company. This gadget uses heating and vibration therapy to help you reduce knee pain caused by chronic diseases, sports, or trauma. By using it 2 times per day for 30 minutes you can significantly decrease discomfort and overcome pain. It targets the source of pain with maximum precision and uses two types of therapy (heat and vibration) to help achieve relief in a very short time. There are 3 different heating and vibration levels so you can adjust it quickly per your needs. A very handy thing for anyone suffering from knee pain.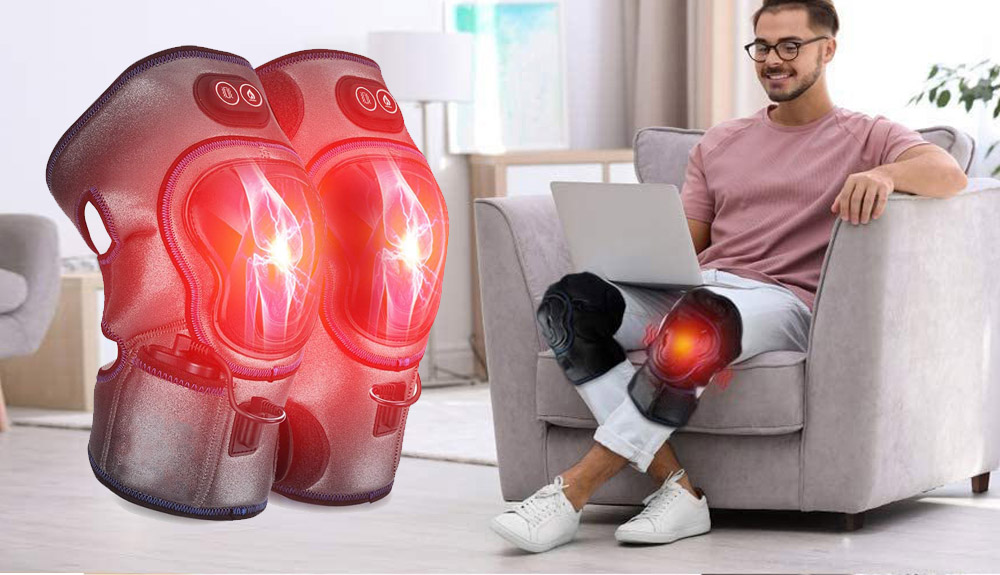 This smart portable device will make you feel like you're having a real massage. Having 4 massaging heads it's able to eliminate muscle tension, relieve neck pain and neck stiffness, and improve blood flow and mobility. With Smart Portable Neck Massager you will feel like you have a personal masseur wherever you go. This device has an advanced technology that simulates a real massage, and it allows you to choose between 5 types of massage. Smart Portable Neck Massager will also be of use for those who suffer from severe cervical pain because it has nine power levels and can be adjusted to deal with different kinds of neck problems. This gadget is an ideal device for office workers, the elderly, and everyone who suffers from neck stiffness or pain. Because it's lightweight you can carry it with you anywhere you go.      
A very versatile device for those who need to deal with muscle soreness daily. Electric Massage Gun is a powerful and affordable self-recovery tool that can relieve muscle tightness and soreness and speedup stress recovery. Testimonials of many athletes, therapists, bodybuilders, swimmers, and runners clearly show that this is one of the best mid-tier self-massage products that you can find, as it makes the recovery after the training fast and easy. It has a 3+ hour battery life, 4 changing massage heads, and several adjustable speed levels. It is packed in a convenient carry-on case so you can use it not only at home but also carry it with you in a gym or wherever you need.
Simple habits increase life quality and even save lives. One of such habits is having a straight and vibrant posture because it not only builds a healthy spine, but it also helps you look taller, slimmer, and more confident. Too bad that only a few people have a habit of holding their posture properly. The bad news is that if you're used to unhealthy posture, sooner or later you will start experiencing headaches, muscle soreness, and back or neck problems (or both). But now, there's an easy way to correct your posture and keep it vibrant and healthy. Intelligent Posture Corrector gently vibrates each time your back is bent over 25° letting you know that you need to correct your posture. It has an ergonomic design and easily adjustable dual straps so you can comfortably wear it under your jacket. With Intelligent Posture Corrector, having a great posture becomes easier than ever.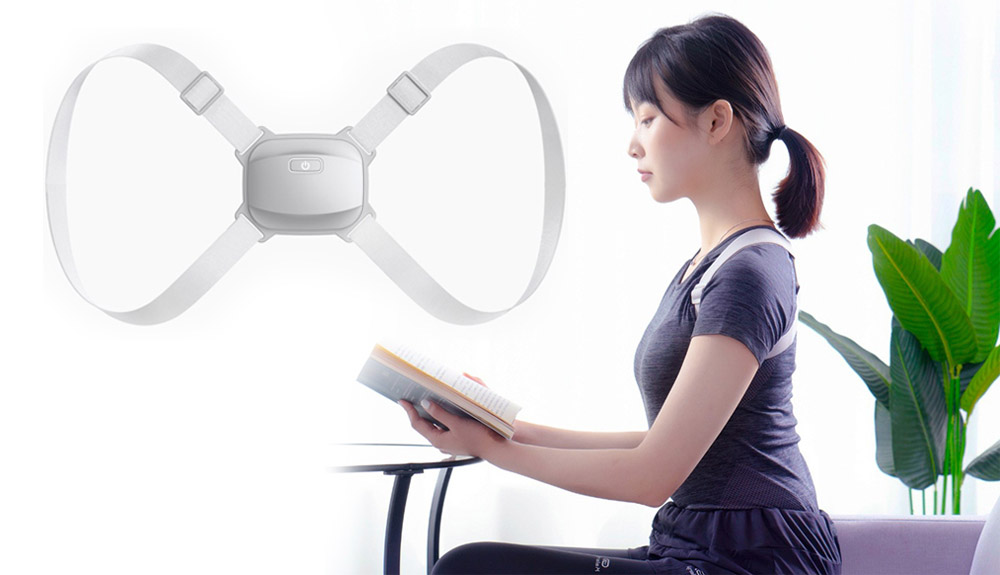 As we need a good posture, we also need good sleep. There are a lot of people who have enough sleep, but not too many people who enjoy quality sleep. Orthopedic Pillow was designed to fix that issue. Having an innovative, orthopedic design and being made from hypoallergenic breathable memory foam, this pillow will make a great difference in the quality of your sleep. Most of the people who buy this pillow, just can't believe that a pillow can change the sleeping experience so much. The pillow offers advanced neck support that helps to maintain the natural neck curve and makes you hold your head, neck, shoulders, and back in a correct position. With Orthopedic Pillow waking up completely refreshed and recovered will become a new normal. Who doesn't want that?