Are you on the go regularly for either business or pleasure? These 6 practical items will help you travel more efficiently.
Sometimes packing stuff can be stressful, but not if you have Sienna Weekender Duffel Bag. It has many separate compartments for your electronics, two hidden pockets for your valuables, many slots for keeping your tablet and phone, and a separate compartment for your shoes, just so that you don't mix them with other travel essentials. The big top opening allows you to comfortably store them, while the soft, ergonomic handles help you carry the bag without strain. And it's made of durable material, in a fashionable finish.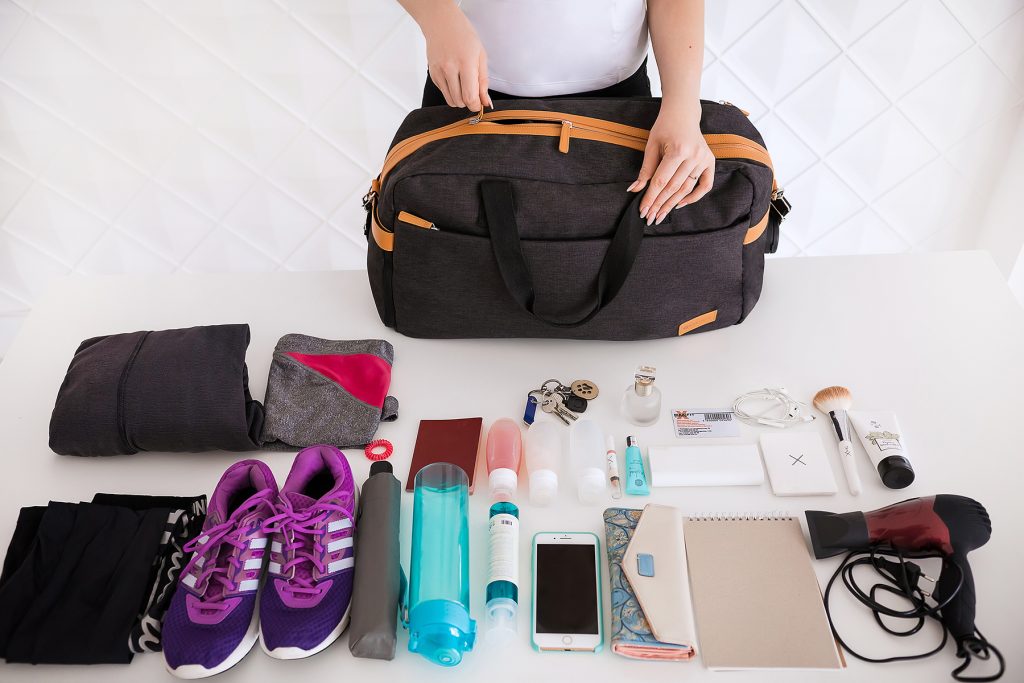 And while you're packing, here's a compact and versatile Take-Anywhere Foldable Nordace Wesel Backpack. Especially when going someplace far away, you might not want to travel with numerous bags. That's when you can safely store this one while on the road, and just use it at the destination when you don't need to carry all that much around. When unfolded, it easily fits a computer, tablet, and any of your other gadgets in the bigger top compartment that has a large opening. The inner part can be neatly organized for your convenience. Many side pockets may hold your smaller possessions, yet still, be at reach whenever needed. The Nordace Wesel is made of durable, waterproof material, and has comfortable handles to carry.
Maybe you're looking for something even more compact when on the go. If that's the case, the Compression Packing Cube will become your best travel companion. It might be small when stored, but it offers plenty of space, so you don't have to squeeze your other travel necessities. It can equally be used as safe storage on your shorter daily commutes. It zips with a 4 to 1 zipper that ensures maximum compression, while its durable material prevents it from possible accidental damages.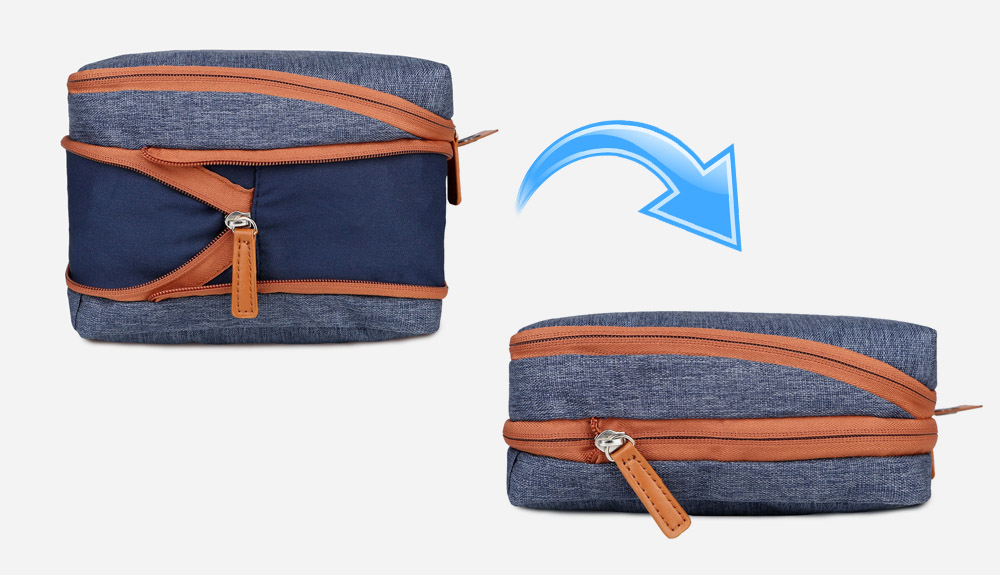 If you're still looking for a smaller, more discrete way to store your valuables while on the go you can make use of an Infinity Travel Scarf with a hidden pocket. You'll be able to store your ID, phone, and some smaller items and keep them close at all times. Its classic design and soft material make it into a fashionable accessory that you can wear on many occasions.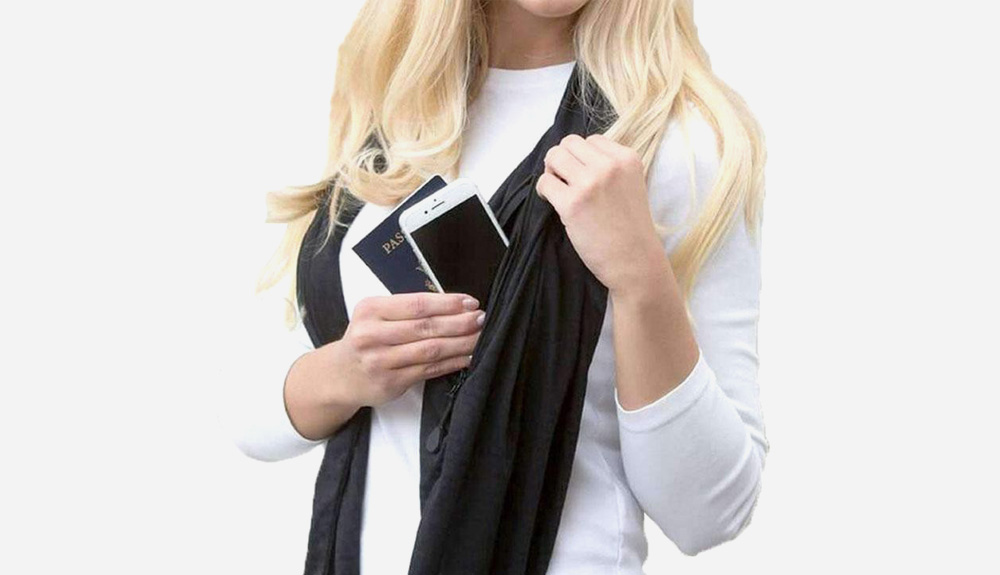 Because we care about all busy bees that can't go anywhere without electronics, the Universal Travel Adapter with USB Charging Ports & Type-C USB made it out to our top 6 selection, too. It comes with all sorts of plug pins, so it becomes universal anywhere in the world. The adapter boasts with multiple charging ports and the 3.0A output that allows it to charge super efficiently. It's sturdy, yet light to carry with you, making it a must-have for all your upcoming ventures.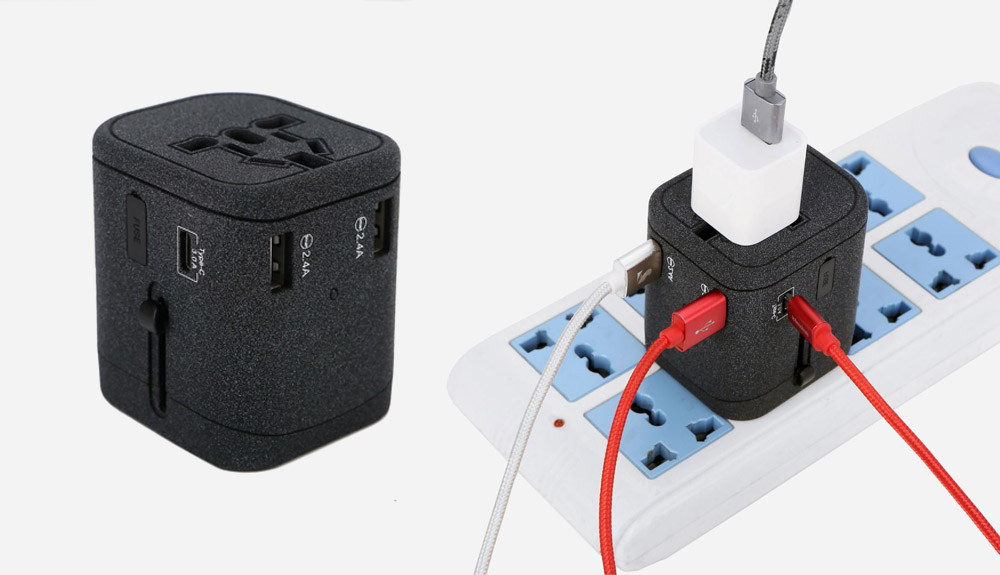 Last but not least, your travels are accompanied by many pathogens that you wouldn't want to touch, or would rather non-stop sanitize. So here's a tiny Brass Finger Extension that helps you touch things without really touching them. It became an especially valuable gadget during this corona era when we've become super mindful of any unseen yet potentially harmful particles around us. The combination of 70 % copper and 30 % zinc makes it perfect to kill off any of pathogens before they reach your skin, allowing for a more relaxed experience while you're out.
Did any of these travel essentials make you travel ventures easier? We value your opinion, so let us know!